LIVIN Blinds is the leading supplier of quality custom made Blinds and its motorization in the Residential & Commercial Areas. Established since 2008, Livin Blinds is 100% India owned and committed solely to the Residential & Commercial Market. One of the principal assets of our company is the ability to be able to offer numerous products from a wide range of shades. This allows us to supply the most suitable product for your requirements, based on quality, budget and product performance. Our scope of works can range from a single blind, to thousands of blinds in Multi-Storey Buildings, as found in projects like 5 Star Hotels, Hospitals and other institutional buildings.
We are very conscious of Green Star Building requirements and the reduction in Greenhouse emissions that can be provided by Window Coverings.
By Specializing in the Residential & Commercial Marketplace our level of expertise in this field is second to none.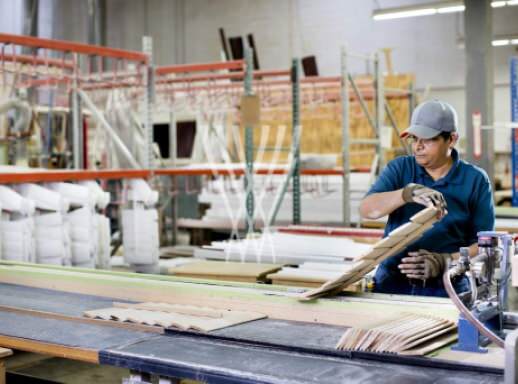 We are backed by a world-class manufacturing facility at RAI Industrial State, Haryana. Our modern infrastructure unit, which is based on a sprawling area of 15000 square feet enabling us of production capacity of over 200000 Square meter of window blind annually. Our unit is equipped with all the requisite machines and tools that assist us in the smooth and swift production of our wide range of Blinds. Therefore we have introduce first of its kind automatic laser fabric cutting machine in our facility. Further, our professionals work in complete coordination with each other to meet the clients' specific requirements.
I'm very thankful for such a beautiful advice on curtains in our new home.i'm very happy the way they have turned out and also how the blinds are complementing my new home.
LivinBlinds is a great company to work with,they have all the facilities which a blinds users needs.they produce an extensive line up of superior products to choose for all types of blinds.
These blinds are beautiful. The quality of the blinds is really good. We had a professional joiner fit them for us and they look really great. We will be ordering more.